When there is a Will, there is a way!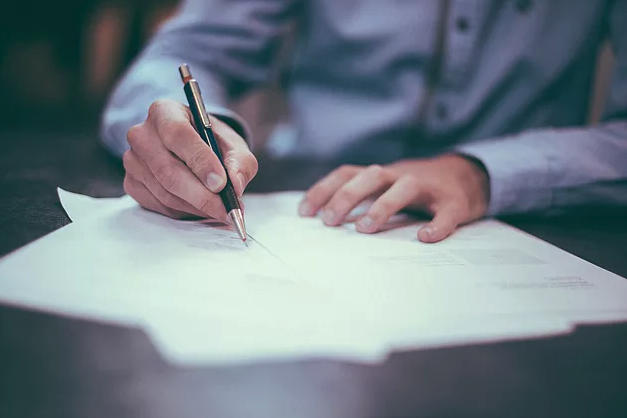 In life you don't know what is around the corner and should you pass away unexpectedly (or expectedly) you want to ensure that your assets are passed down to the people you want them to go to (your beneficiaries).
Further to this, it is important now to plan for your death so that your wishes are documented and the process can be as smooth as possible for your family.
Have you considered these questions?
What will happen to your assets (eg. House, life insurance, superannuation etc.) when you pass away?
When was the last time you completed a Will?
Have your circumstances changed since your prepared your last will (eg. Marriage separation)?
What is a Will?
A Will is a legal document that sets out how you want your assets to be distribution after your death. Having a will that is clear and valid is the best way to help ensure your assets are distributed to your loved ones in accordance with your wishes.
What if I don't die, however I am incapacitated or become very ill and cannot make decision on my behalf?
You can appoint a person (or people) to act on your behalf, known as a Power of Attorney.
What are Powers of Attorney?
A Power of Attorney empowers another person or people to make decisions on your behalf whilst you are still alive. Having a Power of Attorney in place will mean decisions can be made on your behalf, personally and financially.
Consider these questions:
Should I become incapacitated or ill, who do I want making decisions on my behalf?
I am about to head off on a holiday around Europe. Should a financial matter come up whilst I am away, who do I want to be making financial decisions on my behalf?
There are two common types that are used, an Enduring Power of Attorney and a General Power of Attorney.
Enduring Power of Attorney
Allows you to appoint a person or people to act on your behalf for personal or financial matters (or both) once you have lost the capacity to make decision on your own.
These people don't necessarily need to be the same, however the intention behind these is to ensure that there are trusted people in place who can make decisions on your behalf should you be incapacitated to do so.
An enduring power of attorney can start immediately or when you have lost the capacity to make decisions for yourself.
General Power of Attorney
Can be used if you would like to appoint someone to act on your behalf whilst you have capacity and only for financial matters.
Allows decision to be made on your behalf for a particular period of time of for a specific reason in your absence.
Examples of when a General Power of Attorney could be used include operating your bank account for you while you are travelling overseas, voting at meetings on your behalf or selling your house while you are in hospital.
It is important to have these measures in place to ensure that matters can be handled in your absence, whether through illness, injury or death.
These matters are best discussed with the people who understand your financial affairs and then with the key people that you would like to be making decision on your behalf.
Further to the above, as Accountants we cannot prepare these documents on your behalf, however should you require a solicitor to discuss your estate planning affairs, feel free to contact our office.